the nation's only college track and field recruiting service
Fast Track Recruiting connects high school track and field athletes and college coaches by providing unprecedented access to the inside. Our founder, Coach Wood will walk you through the recruiting process utilizing his nearly 30 years of NCAA Division I head coaching and recruiting experience, including two decades at Columbia University of the Ivy League.
Join Over 10,000 Subscribers!
Sign up and get exclusive content you can't read anywhere else—the most in-depth and accurate source of college track and field recruiting information out there.
MAXIMIZE YOUR OPPORTUNITIES UTILIZING OUR EXPERTISE AND CONTACTS
Parent Testimonial - Dartmouth College - Class of 2023
If you're serious about running track or cross country in college, Coach Wood is perhaps the best person you can have on your team. As a parent, you want to maximize the opportunities for your child and help them obtain the college of their choice. Coach Wood helped our daughter and us as parents - navigate the complex world of college track recruiting where hundredths of a second in the 100 meters can make all the difference. Coach Wood thoroughly understands the college recruiting process in both track and cross country and has an incredible network of former and active college coaches he can directly pick up the phone and call. Coach Wood was always available to us. My wife and I found him to be a thoughtful, experienced mentor who brought clarity, guidance and support throughout the entire recruiting process, one which ultimately led to daughter joining the track team at Dartmouth College.
MAKING CONNECTIONS
Parent Testimonial - Penn Recruit- Class of 2023
As parents without question our investment in Fast Track Recruiting paid for itself many time over. Bottomline, Coach Wood is deeply connected into the Collegiate world of track and field.

Everything played out how Coach Wood described it - coaches visits, official visits, and negotiations. Coach Wood will tell you if you can do what you want to do with the times, grades, and test scores you have.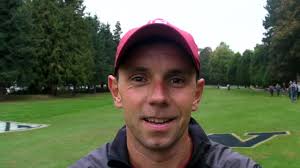 "Coach Wood, I am thrilled to be working with you since you are familiar with the type of kids we look for (and eventually lose to the Harvard's and the Yale's of the world.) We will reach out to anyone you send our way. I fully trust your judgement… you obviously knew what you were doing at Columbia University." NCAA Coach
WANT TO COMPETE IN COLLEGE TRACK AND FIELD
Let UsHelp You!
IDENTIFY THE RIGHT SCHOOLS AND TRACK AND FIELD PROGRAMS FOR YOU

Fast Track Recruiting provides Track and Field / Cross Country athletes expert advice and will help you identify the schools and programs that are the best match for you. We combine Coach Willy Wood's thirty years of NCAA I Head Coaching experience with your specific preferences, PR's and academic background to help identify your best matches. We do this using a one-on-one approach.

LET US CONNECT YOU WITH COLLEGE TRACK & FIELD / CROSS COUNTRY COACHES

Utilize Coach Willy Wood's access to the inside and long list of professional coaching contacts. We will guide you through the entire process from start to finish. We will help you develop a plan of action, advise you on how to most effectively communicate with college coaches, and help you either maximize scholarship dollars, receive an admission spot to a highly-selective academic institution or simply get a roster spot at your favorite school. If you are not sure a recruiting service is for you peruse our site as we offer free recruiting advice.

RUN, JUMP OR THROW FOR YOUR DREAM COLLEGE

You won't ever feel confused about recruiting timelines, where you stand with a particular college or what a coach's email meant. Throughout the process, you will have unlimited communication with Coach Willy Wood and have access to an insider's perspective that no one else can offer.
HOW WE CAN HELP YOU
We often hear comments such as, "Do I really need a recruiting service? If I'm fast enough, coaches will recruit me." At Fast Track Recruiting, we offer more than simply the opportunity to help a coach find you. We proactively target the schools and programs on your list. No one, no matter how fast they are, should passively navigate the recruiting process. Track and Field coaches are extremely busy and often limited by recruiting budgets and time. As a result, Coach Wood will introduce you to them.
READY TO BEGIN the RECRUITING PROCESS?
Speak directly with Coach Wood to get all of your recruiting questions answered