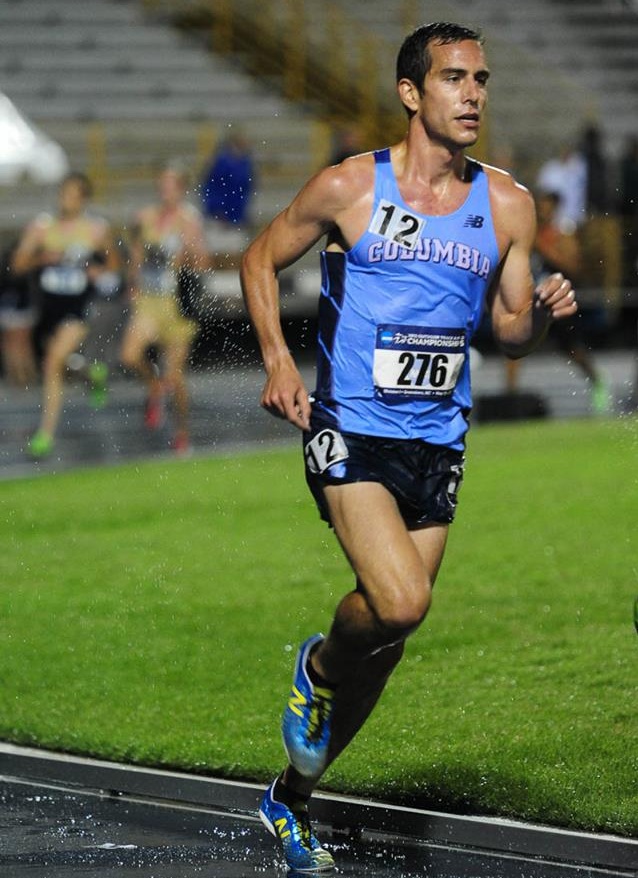 Finding your "X" Factor by Mike Murphy - distance runner - Columbia University / Brother Rice (MI) - NCAA I All-American

Deciding where to go for college is one of the first big life decisions most high school students ever have to make. Having the luxury of being recruited to continue an athletic pursuit at the collegiate level makes the decision more fun, but not necessarily easier. While your friends are agonizing over their standardized test scores, you're landing in a new city for a college visit. As a 17-year-old from the suburbs of Detroit, receiving letters from top tier schools trying to sell me on their program was humbling. Connecting with the coaches and learning about the schools was exciting. Hopping on an airplane to visit the school and live like a college student for a weekend was simply unbelievable.
Throughout the recruiting process, it is tempting to try to narrow down your choices with black and white questions: "what is the best academic school I can get into?" or "what is the fastest team I can get a spot on?" While I do not intend to write these off as trivial, I would urge any high school athlete being recruited to dig a little deeper and ask themselves "where do I think I will be happiest?" That is what will ultimately lead to the optimal college experience.
When I was being recruited, I spoke with a number of coaches but ultimately narrowed my list of schools down to four: Michigan, Harvard, Yale, and Columbia. With those four, I really couldn't go wrong as each school had their fair share of objective selling points. Michigan has strong academics, a solid track program, in-state tuition, scholarship potential, and I would have had a number of friends from High School there. Harvard…has a reputation that speaks for itself. Yale is (almost) as prestigious as Harvard and Columbia is a top five academic school in the middle of "The Big Apple." If I were trying to be purely objective about the decision I probably could have skipped all of my visits and simply committed to Harvard based on prestige (would have made my parents happy) but it is imperative to take the visits to get a feel for the intangibles.
By definition, these "intangibles" can be hard to pinpoint but as I was going through my visits, I really tried to picture what my day-to-day would look like. Would I be spending all my time in the library? Do the guys on the team spend time together or would I need to find other social outlets? On my Columbia visit, there was an evident camaraderie among the guys on the team. I had a chance to go on a run with the guys and the conversation was an incredible balance of races, training, and complete nonsense – exactly what I was looking for. The guys meant business when they were working hard, and had a lot of fun when they weren't. That atmosphere is not for everyone, but it was unlike anything else I had seen and I was confident it would suit me well.
After all, your college experience will absolutely not be made or broken in the classroom. In the same vein, your personal successes or failures on the track will not define you. The relationships you form with your teammates and coaches are the greatest thing you will learn from and take with you. On the plane home from my Columbia visit, I knew that it was the right place for me. In just 48 hours I felt a strong connection with the guys on the team, I was impressed by the coaching staff and I was inspired by the energy of New York City. I could see myself being successful there both academically and athletically and in the end, with the help of my teammates, coaches, and friends, that turned out to be the case. It would have been easy to get blinded by the prestige of Harvard and Yale, or the comfort of Michigan, but ultimately it was the "x-factor" at Columbia that helped me make the right decision.