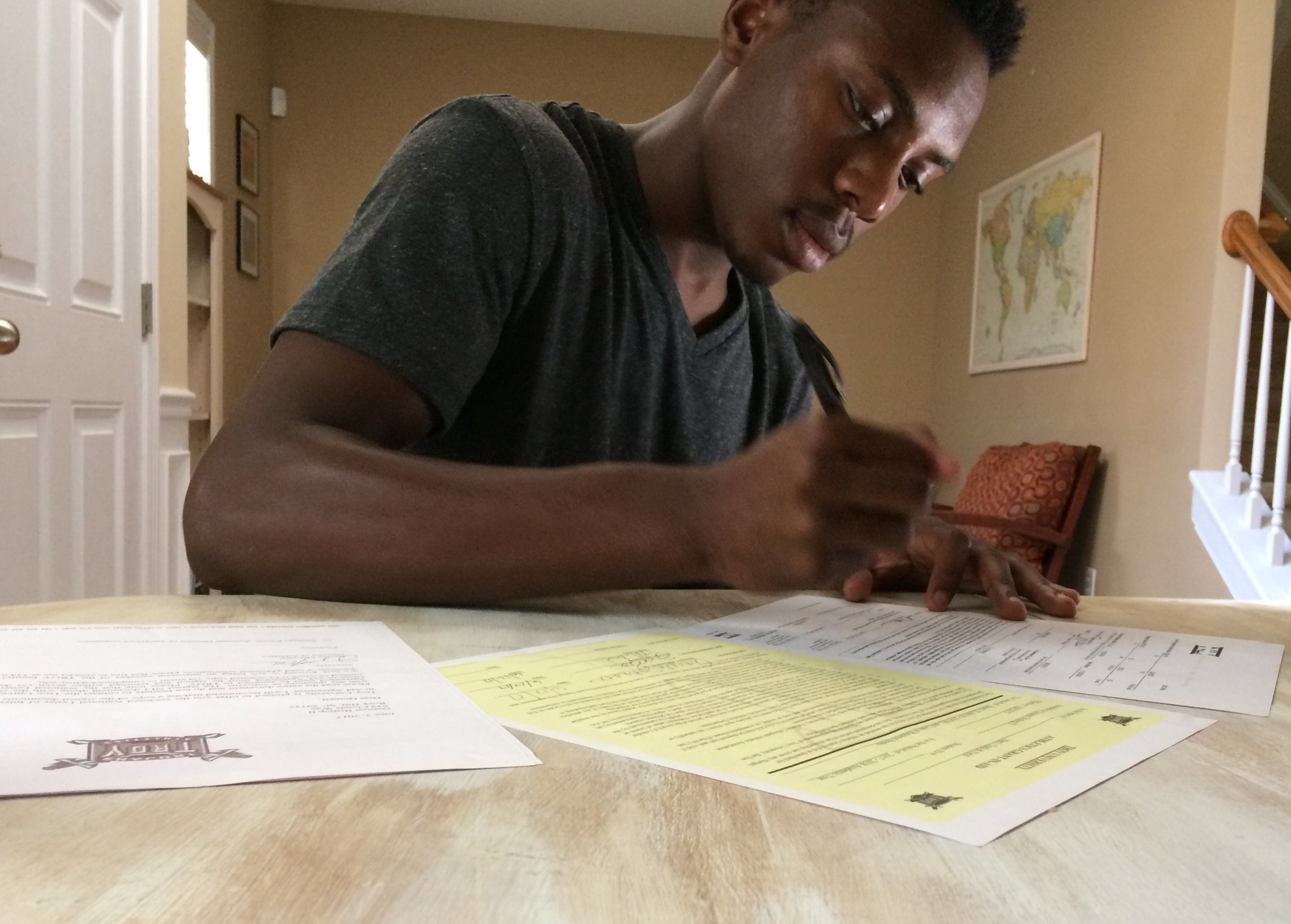 Our three-month anniversary has just passed and it is with great excitement and pleasure that I report on our current successes and progress. Our efforts are proving extremely fruitful for our clients.
The next eight weeks are going to be a very exciting time for the young men and women we are currently consulting through both our recruiting service and personal coaching. We have been instrumental in helping numerous set-up official visits over the next two months and look forward to providing an insider's perspective that will allow our student-athletes to make the best decisions for themselves. Here is an abbreviated list of where our students will be taking official visits this fall: US Naval Academy, Harvard, Yale, Brown, University of Chicago, Washington University (St L), John's Hopkins. Concurrently, our junior student-athletes are getting interest from schools such as Northern Arizona University, Wake Forest, Penn and Cornell, and their recruiting process has already begun.
We have also had great success in the area of personal coaching. Five of the six high school runners we are currently coaching PR'd in cross country this Fall at their very first meet of the season!
We are literally making a difference – see how below:
Current Athlete – "broke the school record and am the number 1 junior in the state – huge pr for me. Hard work and consistency has paid off. Thank you, coach"
Current NCAA I Head Coach - "Willy, Thanks for reaching out to me. I certainly like hearing about prospects from you more than competing with you to sign them up!!! I hope all is well. I know you will be great in this new venture."
Current Recruit – " I just received my Letter of Assurance from the Naval Academy so I will be going there next year! Thank you so much!!
Former Recruit – "Signed NLI today!!! Thanks man, you have been a blessing to our family"
Current Recruit's Parent - "Big thanks for all the time you spent on the phone with me tonight. It's really great advice and insight! We have drafted an email and I tweaked it a tad...but, would love for you to weigh in… "Thanks for that great feedback on the email we received"
Current NCAA I Head Ivy League Coach – "At this point, your times are outside of our recruiting standards but based on Willy Wood's recommendation, we would like to move forward and invite you to our Junior Day"
Current Recruit – " Coach Wood I have heard from six coaches already and it hasn't even been three hours since signing up. Thanks!"