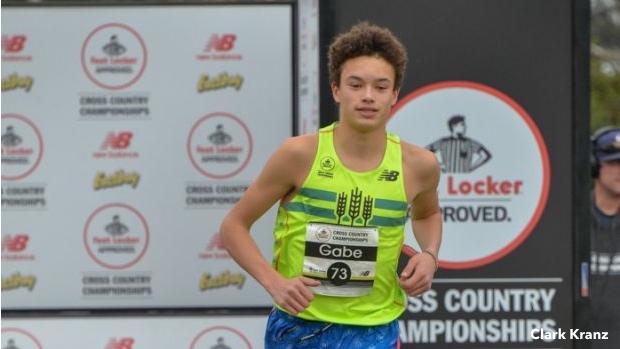 One of the top returning cross country talents in the nation is Hamilton Southeastern (Indiana) High rising senior Gabe Fendel, who finished 12th at Foot Locker Nationals and 28th at NXN in 2016. Fendel is already in full swing with training and is coming off a trip to Portland, Oregon, for the Nike Elite Camp, which hosted over a handful of the top distance running talent in the nation. Check out how
Sunday: OFF
Monday: 10 miles at 6:15 pace
Tuesday: 9 miles at 6:45 pace
Wednesday: 10 miles at 6:10 pace - We had six hill repeats at tempo pace and I was running around 5:10 mile pace during that 20-minute period. Since it was our first day of school, my legs felt kind of tired and it was our first practice in the afternoon.
Thursday: 5 miles at 6:45 pace - This was an easy recovery day.
Friday: 3 miles at 7:00 pace - This was another easy recovery day since we had three high-mileage runs in a row and it was a morning run before school.
Saturday: 10 miles overall - 5x1K workout - My splits were 2:47, 3:03, 3:00, 2:57, and 2:47.
AS POSTED ON MILEPSLIT