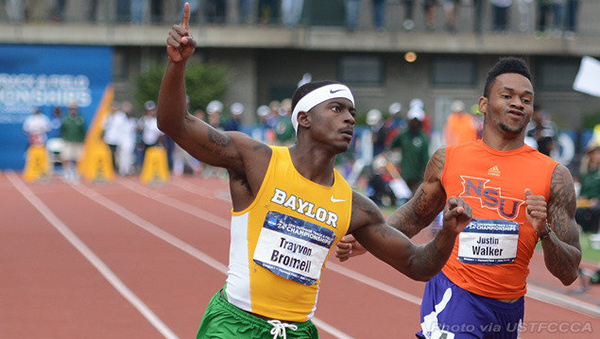 From Clyde Hart - "In order to help break the WR in the 400m, we put in an additional drill. Michael Johnson would run 37/38sec to 300m, then take 1 min and then have to run under 12sec [for 100m]. He'd take 5min rest and do three more sets. He got down to 11.2/3sec. We had started it early in the year because your body learns and adapts."
I had great success using this same workout with current NYU Head Coach, Erison Hurtualt. Erison ran 45.40 while at Columba and was a two-time Olympian.
Rumor has it Wayde van Niekerk utilizes this workout as well.
Obviously, you should modify this workout to your ability, I had Erison run the 300m in 42 seconds. You should subtract approximately 3-4 seconds off of your 400m PR and run that time for the 300m. For example, if you currently run 48 seconds in the 400m run your 300m in 45 (15/100m) and 13 for your 100m.