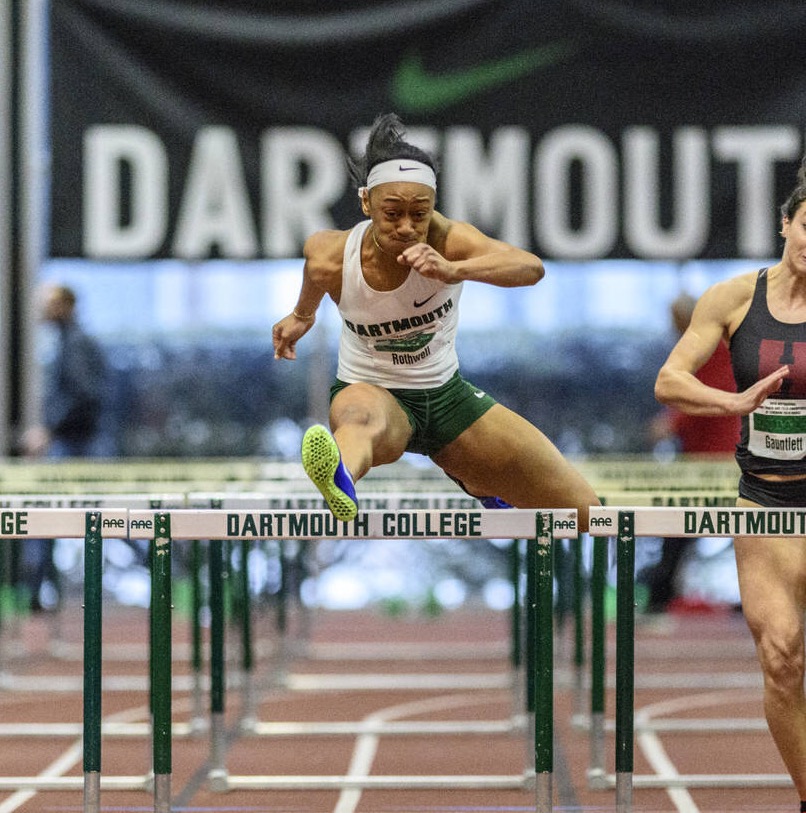 DARTMOUTH COLLEGE
FACTS
Enrollment – 6,500
Setting – Bucolic
Location – Hanover, NH
Acceptance Rate – 10%
2018 US NEWS AND WORLD REPORT ACADEMIC RANKINGS:
National University Ranking – 11th
Ivy League Academic Ranking – 6th
OTHER RANKINGS:
Best Professors – 4th
Best Alumni Network – 4th
Best Career Placement – 8th
WHAT THEIR STUDENT'S ARE SAYING - VIA THE PRINCETON REVIEW
Tucked away in bucolic New Hampshire, Dartmouth College manages to strike a nice "balance between the intimacy of a college [and] the opportunity of a university." Students feel fortunate that the administration places an "emphasis on pursuing passions, and making the college experience your own." And while Dartmouth certainly maintains a "competitive" atmosphere, students here truly appreciate that "no one really talks about their grades openly." Indeed, it's "generally understood that everyone is smart." A neuroscience major tells us that academically, "Dartmouth puts a huge focus on the undergraduate students, and I have found my professors to be available and engaging in nearly every instance. My classes are all challenging, but they are very discussion based and tend to be small, which keeps me working hard and interested in the material." And an impressed Middle Eastern studies major interjects, "I came to Dartmouth for the professors, but they were far beyond anything I could have hoped for. Not only are they great lecturers and accomplished scholars, they go out of their way to be available outside of the classroom, and to forge relationships beyond what is expected or necessary." When it comes down to it, "Dartmouth is considered to be a combination of Hogwarts and Disney World because it is known for its community and intelligent students and faculty, who also are personable and know how to have fun."
https://www.princetonreview.com/college/dartmouth-college-1023117
IVY LEAGUE AVERAGE PAST THREE-YEAR FINISH
Men's XC – 5th, Men's Indoor T&F – 3rd, Men's Outdoor T&F – 5th
Women's XC – 6th ( 2nd in 2017!), Women's Indoor T&F – 3rd, Women's Outdoor T&F – 5th
EVENT STRENGTHS/ WEAKNESSES
Men's strengths –middle distance, hurdles, javelin
Men's needs improvement – High Jump, Triple Jump, Discus
Men's needs more depth – short sprints, distance
Women's strengths – distance, mid-distance, Pole Vault
Women's needs improvement – long sprints and long hurdles
Women's needs more depth – Hurdles, Long Jump, Triple Jump
CURRENT TOP PERFORMERS – 2018
Ben Colello 216' 9" – Javelin
Benjamin Ose 7491 - Decathlon
Julia Stevenson 16:14.58 – 5000m
Cha'Mia Rothwell 13.24 – 100mH, 20'5.25" – Long Jump
DARTMOUTH COLLEGE RECRUITING STANDARDS
http://www.dartmouthsports.com/ViewArticle.dbml?DB_OEM_ID=11600&ATCLID=205003576
See Also - https://www.fasttrackrecruiting.com/ivy-league-blog/2018/1/18/ivy-league-track-and-field-recruiting-standards-ivy-league-recruiting

ONLINE QUESTIONAIRRE
https://questionnaires.armssoftware.com/4ea0d971688b
FACILITY VIRTUAL TOUR
https://www.youvisit.com/tour/dartmouth/80674?loc=trail1:25:1:1&pl=v&m_prompt=1
COOL ALUMS
Abbey D'Agostino is the most decorated Ivy League athlete in track and field and cross country history. She won a total of seven NCAA titles (1 – cross country; 4 – indoor track; 2 – outdoor track) in her career. In 2014, she became a professional runner for New Balance. Urban legend has Abbey's HS PR's somewhere around 7:00 for the Mile!
At the 2016 Summer Olympics in Rio de Janeiro, she received considerable international media attention following an incident during a 5000m heat in which both she and New Zealander Nikki Hamblinfell. The two women helped each other finish the race and were allowed to compete in the final; however, D'Agostino had suffered a torn anterior cruciate ligament and meniscus and wasn't able to participate further. Both athletes were praised for their sportsmanship and "Olympic spirit",[4] and were subsequently awarded the Rio 2016 Fair Play Award by the International Fair Play Committee –
https://www.youtube.com/watch?v=dCVlRFWOjgE
COLUMBIA UNIVERSITY PROGRAM SUMMARY:
https://www.fasttrackrecruiting.com/ivy-league-blog/2018/2/22/ivy-league-columbia-university
BROWN UNIVERSITY PROGRAM SUMMARY:
https://www.fasttrackrecruiting.com/ivy-league-blog/2018/2/15/ivy-league-track-and-field-program-summary-series-brown-univeristy